Liquid Skin Remodelling
The injectable moisturiser
Introducing the newest 'first of its kind' European Bio re-modelling technology, an injectable form of ultra pure hyaluronic acid (HA) that can improve the appearance of fine lines and wrinkles, promotes remodelling of the cellular structures within the deeper layers of the skin.
This treatment is new to Australia, but over the last two years has had great success across Europe and Asia, leading to a 9% improvement in skin elasticity, 30% reduction in visible lines and wrinkles and a 50% increase in antioxidant potential.
Book Now
Booking Policy
Am I suitable for liquid skin remodelling?
This treatment is ideal for anyone who is concerned about preventing or treating the common signs of aging.
This bio-remodelling treatment does not replace anti-wrinkle or dermal filler treatments, more so works in conjunction with these treatments to enhance skin appearance, quality and texture.
Commonly used to treat the face, neck and décolletage, this incredible product can also be used to treat other problem areas such as the hands, arms, knees and abdomen.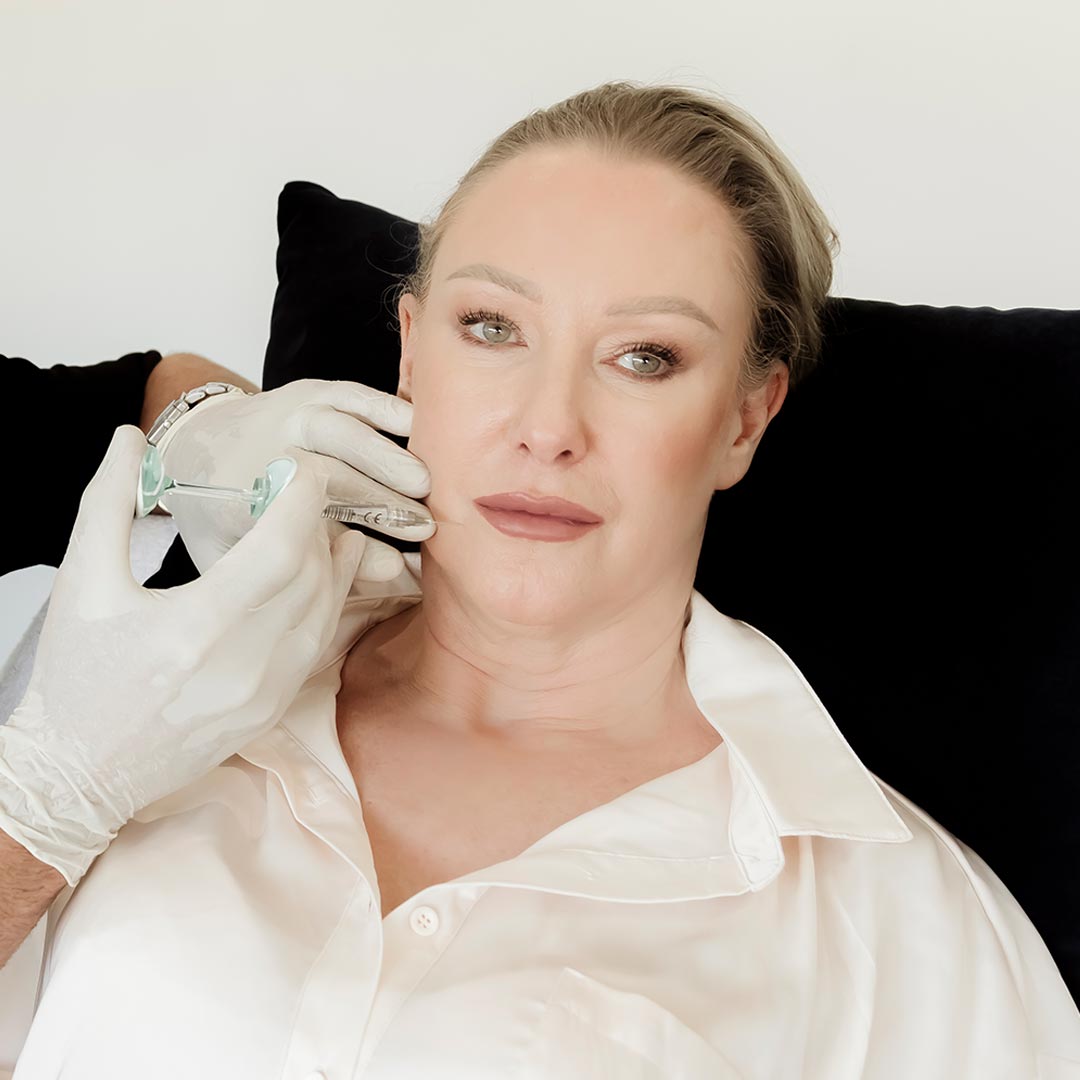 What's involved with liquid skin remodelling?
This multi-award winning technology works by promoting collagen and elastin production, increases skin hydration. Unlike traditional dermal fillers this injectable treatment improves skin laxity, increases antioxidant potential and stimulates cell turnover. When injected into specific points of the face, the hyaluronic acid diffuses throughout the layers of the skin, giving the skin a big dose of hydration.
Over the next 4 weeks, once diffusion has occurred across the layers of the skin, the skin cell receptors begin to correct skin laxity, improve and restore hydration and decrease the appearance of fine lines and wrinkles.
Initially each patient requires two consecutive treatments 4 weeks apart to reach optimum levels and create that perfect environment for cells to replicate. Thereafter, for maximum results, it is recommended that the treatment be repeated every 6 months.
How much does liquid skin remodelling cost?
The cost per treatment is $850. Initially 2 treatments are required spaced 4 weeks apart. Additional treatments are performed if and when needed.