Lip Enhancements
There are many factors that make lips appealing, including: border, balance, volume and symmetry. The ability to combine all of the above using different injecting techniques is perfected with experience as well as an artistic eye.
Lip augmentation is a cosmetic procedure that can give you plumper, fuller lips. There are many different kinds of dermal fillers that can be injected into your lips but the most common fillers contain a substance called hyaluronic acid.
Hyaluronic acid is naturally produced by your body and is found largely in your skin and connective tissue. Its main function is to hold fluid to keep your tissues well lubricated. As hyaluronic acid is a substance naturally found in the body, it is very safe when injected into the lip.
Book Now
Booking Policy
Am I suitable for lip filler?
Clients are often very self-conscious as to how their lips look. Are they too small or thin? Too asymmetrical? Or would a subtle enhancement help in balancing the features of the face?
There are many cosmetic clinics offering lip fillers in Melbourne. However, at About Face Medical Aesthetics, we combine skill and an artistic eye with a thorough consultation to create beautiful natural looking lips. We are renowned for our natural lip augmentations which focus on improving the overall structure, volume and architecture of the lip.
Dermal filler injections are suitable for both a youthful and mature lip as it is a safe, quick and long term solution to many concerns including re-hydrating lips, adding more volume, improving definition or reducing lip lines caused by genetics, smoking or sun damage.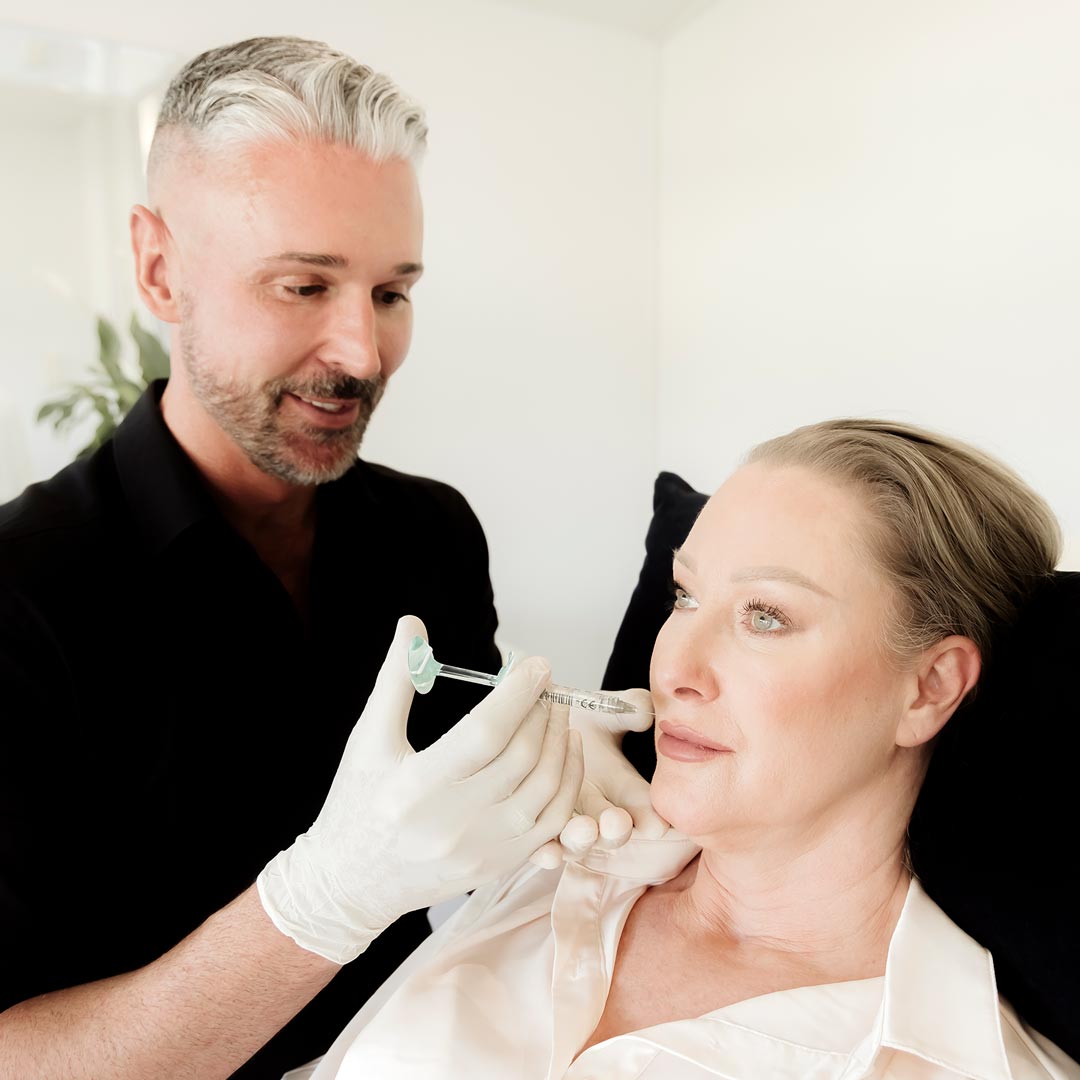 What's involved in the lip treatment?
On the day of your procedure, our very experienced aesthetic injector will apply a topical anaesthetic to the treated area. When your lips are numb, we will inject the filler directly into your lips. When the filler is inside your lips, it will then be massaged to thoroughly integrate it with your lip tissue, ensuring a smooth, desirable outcome.
It is very common for swelling to occur after the procedure. Bruising around the lips is also a common side effect which may last approximately a week or so after the procedure.
How much does lip filler treatment cost?
Unlike many chain clinics, our dermal filler lip treatments aren't a quick production line. At About Face Medical Aesthetics, we take our time to produce results that match our client's desired outcomes. The average cost for this area is $650.00