Laser Genesis Skin Rejuvenation
LASER GENESIS COMPLETE PACKAGES
Laser Genesis Skin Rejuvenation System
4 Treatments & The Essentials Collection
NOW $929 | SAVE $166
Laser Genesis Skin Rejuvenation Ultimate
6 Treatments & Pure Renewal Collection
NOW $1499 | SAVE $325
Apply.

About Treatment
Laser Genesis Facial by Cutera is About Face's signature Hollywood treatment. This beautifully warming experience is a treatment that will leave your skin plump, glowing and radiant.

This light-based treatment gently heats the dermal layer of the skin stimulating collagen and elastin over time, improving skin texture and tone for an immediate glowing result. As there's no downtime, this is ideal for all those special events where you need your skin to be at its best!
While this treatment can be a once off as a luxurious skin booster, a course of treatments spaced at your leisure stimulates collagen over time. Firming and enhancing the tone and texture of your skin for visible and textural changes over the coming months.
At about Face, we start by gently exfoliating the skin to stimulate hydration and increase blood flow. Using the Laser Genesis device, we gently deliver light into the skin inducing an immediate radiance in complexion and plumping affect. Clients often remark at how relaxing the treatment is due to the soft heating effect on the skin.
After we have completed the laser therapy, we will enhance the treatment further by using Infrared LED lights to further stimulate collagen forming cells to remodel the skin deep within the dermal layers.
While under these warming lights, you will be further relaxed with a hand and arm massage. This treatment is then completed with the application of hydrating, peptide, nutrient rich skincare that protects and nourishes the skin leaving you radiant and bright in complexion.
Further Laser Genesis Information
Benefits
What to expect
How to prepare the skin
Post care requirements
Book Now
Booking Policy
How many treatments will I need and how frequently?
If you are experiencing certain skin concerns, we start by treating the skin every 2 weeks for approximately 6 treatments to reduce the appearance of your concern. We then maintain the skin with a treatment every 4 to 6 weeks as desired. This timing is also suitable for those wanting to maintain healthy glowing skin.
But remember a Laser Genesis treatment is also ideal as a once off for the special event as a superior skin booster for immediate its plumping and firming effects. Or if you just want to pamper yourself.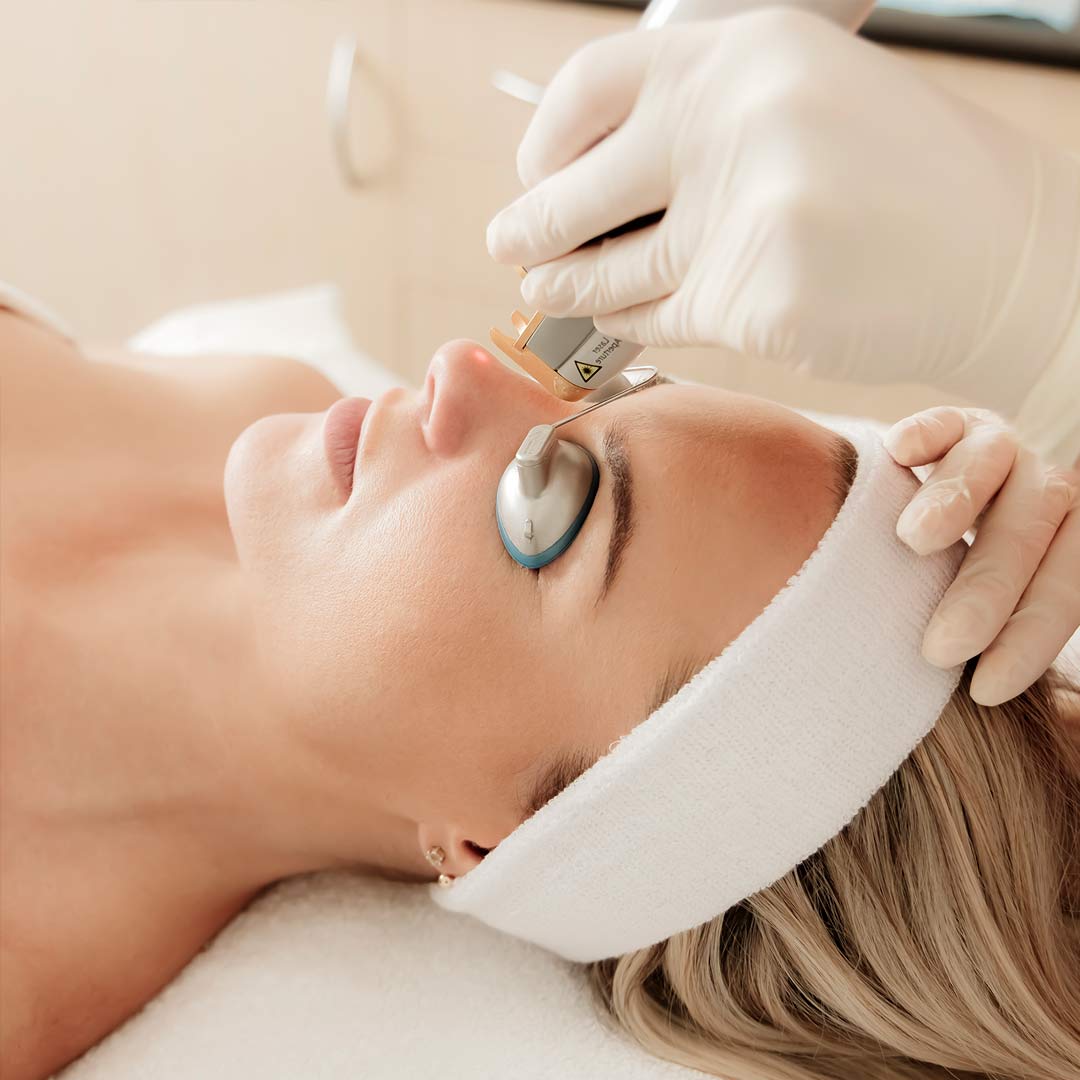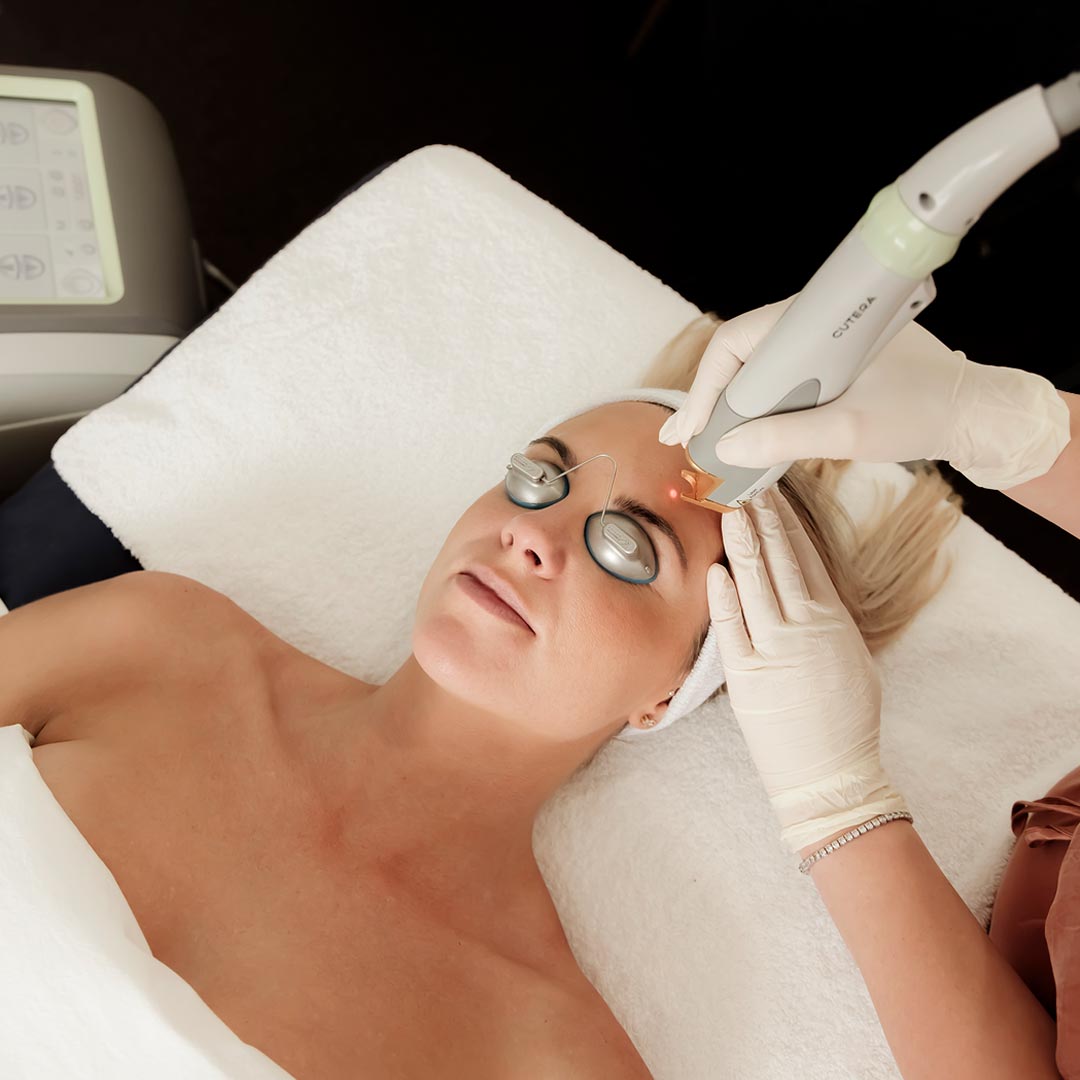 What skin conditions does the Laser Genesis Treat?
Laser Genesis is a luxurious positive-aging treatment that stimulates collagen and elastin over time. Improving a wide range of concerns such as fine lines and wrinkles, enlarged pores, skin dullness, rosacea and diffused redness and is suitable for almost all skin types.
This is not only for the face, but the benefits of this treatment can also be used on the neck, décolletage and hands as well as with other treatments such as after skin needling for increased tightening and scar reducing results.
Plumping the skin immediately, it is the perfect solution for a lack lustre appearance as your skin will be brighter, radiant and more hydrated from the moment of treatment.