Clinical Skin Peels
iS CLINICAL COMPLETE PACKAGES 
Prodigy2 Skin Rejuvenation System
4 Prodigy Peel 2 Treatments
& The Essentials Collection + Sheald Balm
NOW $1100 | SAVE $550
ProdigyPro Skin Rejuvenation Ultimate
4 Prodigy Peel 2 Treatments
2 Prodigy Peel Pro Treatments
& Pure Renewal Collection + Sheald Balm
NOW $1850 | SAVE $732
About Treatment
Our diverse peeling selection is a professionally designed range that is formulated with high-quality of ingredients to significantly improve the quality of the skin and dramatically correct skin conditions.
Combining AHA's, BHA's, retinol, minerals, plant extracts and more to achieve results for all skin types.
Peels are gentle resurfacing treatments containing additional ingredients that create a cellular change in the skin. Clinical Peels come in different strengths, combinations and consistencies to allow for a tailored approach to each skin condition.
Each Clinical Peel will be an experience. Our peeling systems also include the application LED light therapy to ensure the most superior outcome is achieved. These applications are dependent on the specific skin concern and will be individually tailored for every treatment.
Prodigy Peel Systems
Benefits
What to expect
How to prepare the skin
Post care requirements
Toskani Peels

Benefits
What to expect
How to prepare the skin
Post care requirements
Book Now
Booking Policy
How many treatments will I need and how frequently?
Four to six treatments performed once fortnightly to monthly is ideal. After your initial process treatments are recommended monthly or bimonthly to maintain healthy, youthful skin. Additional treatments may be necessary for those with excessively sun damaged skin or scarring.
Combining Each Clinical Peel process with a prescribed home skincare program, you will see an evening of the tone and texture of your skin and a significant improvement of your skins complexion as pigmentation and redness will decrease, revealing indescribable luminosity.
Our Clinical Peels range from superficial, moderate, and deep intensity so that we can offer these tailored programs.
Customised recommendations are always advised. See our "Offers" page to view and purchase Lira Clinical or iS Clinical Peel combinations with complimentary postcare kits.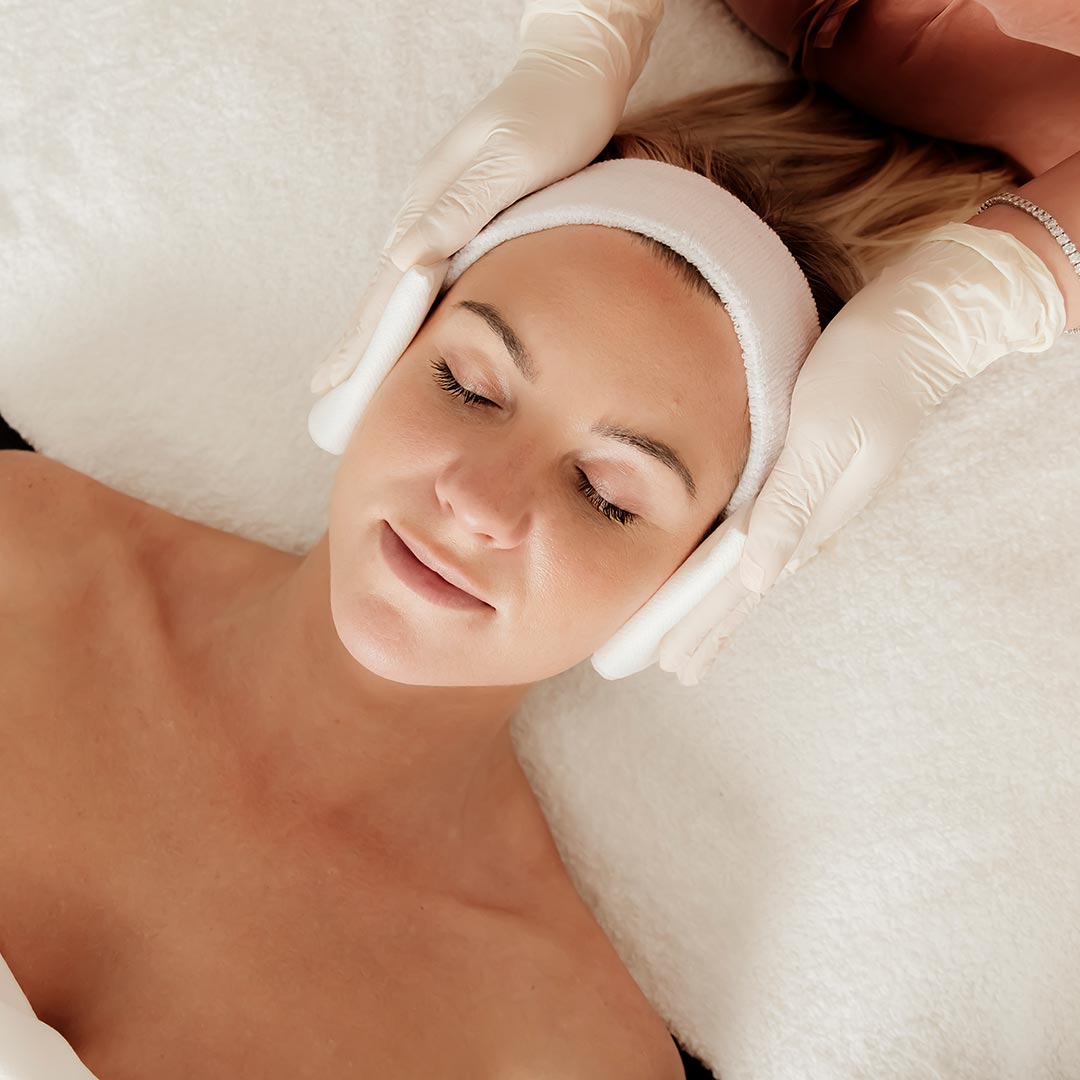 What skin conditions do Clinical Peels treat?
Clinical Peels are the perfect solution for photo-damaged skin conditions such as pigmentation and capillary redness and work to reduce the symptoms of rosacea. Positive ageing is restored with the combinations of ingredients and a luminous plump skin is the result after process of a tailored peel process.
Treatment programs for acne and acne scarring have wonderful outcomes with the both collection lines as the reduction in inflammation and bacteria is significant with this highly advanced range of peels.
Treatments can also be performed in most areas of the body with the face, neck, décolletage, backs and hands.
About the Peels
Prodigy Peel 2
Prodigy Peel Pro
Vita Brite Refresher
Pumpkin Plus Definer
Latic Clear Definer
Hydroxy 30 Rebuilder
Sal Pulp Definer
Beta Plus Rebuilder
Green Power Rebuilder
Mineral Jessner Rebuilder
Mineral Retinol Solution