Clinical Skin Needling
About Treatment
Skin needling operates on the premise of causing controlled, superficial trauma to the skin in order to promote new and healthy collagen production. The practice is performed by using a dermal device that is passed several times across the surface of the skin in order to create microscopic tunnels which stimulate new collagen production during the healing process. In some cases, production of collagen can continue for months after the initial treatment with skin textural improvements continuing over time.

Advanced Option
Include the Laser Genesis to further enhance the benefits of each treatment. This stimulates the reduction of visible pigment and redness within the skin. Applying the advanced option to all treatments increases dermal densification which results in a positive effect on ageing as well as increases hydration and rejuvenation of the skin.
Further Clinical Skin Needling Information
Benefits
What to expect
How to prepare the skin
Post care requirements
Book Now
Booking Policy
What are the results?
Skin needling can treat and improve the appearance of following skin conditions:
Acne scars
Fine lines and wrinkles
Uneven skin tone
Large open pores
Pigmentation
Sun damage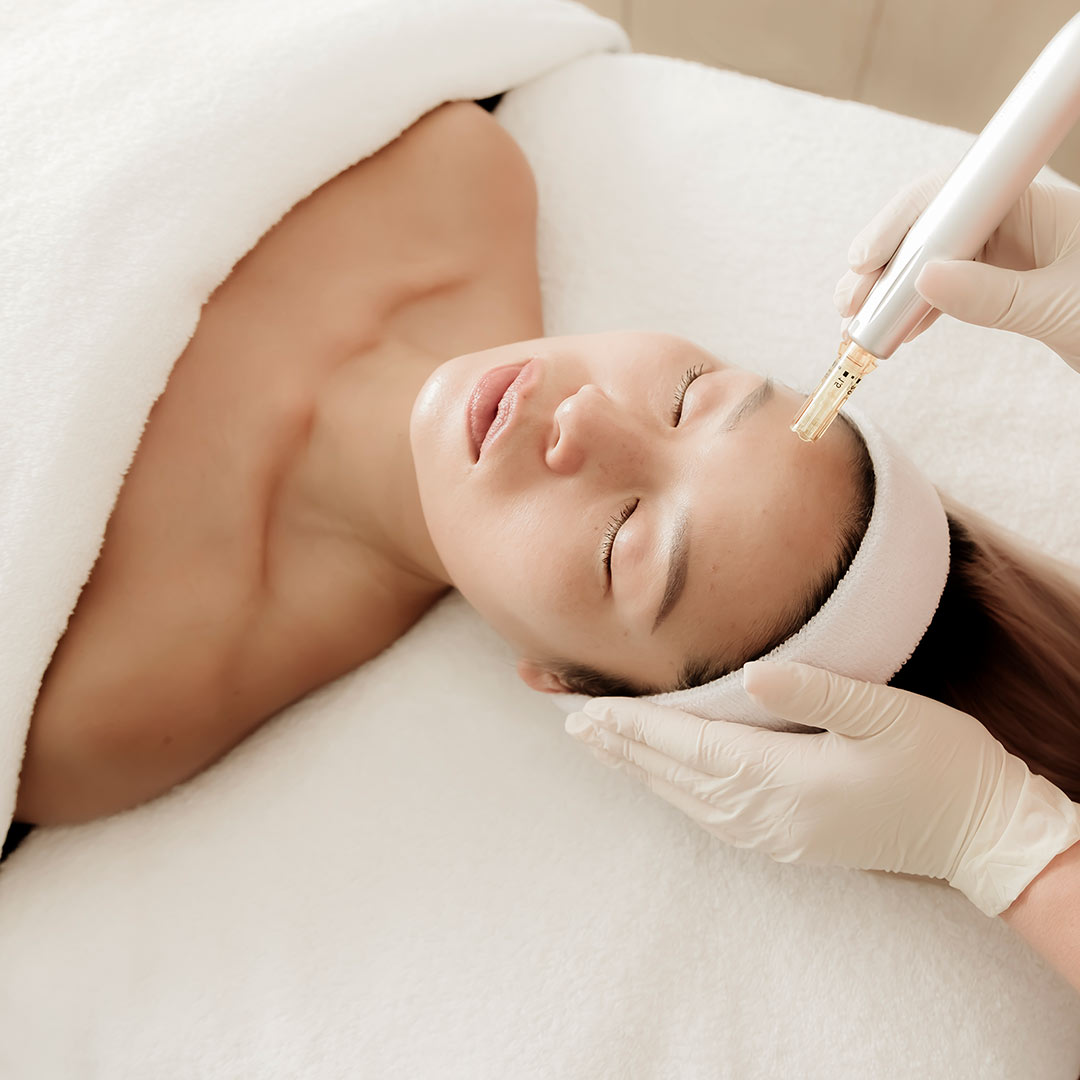 How many treatments are best?
For optimal results, we recommend our clients to have 4 to 6 treatments in order to significantly refine the area of concern and enhance collagen production for firmer, more refined skin in appearance.
The beauty of this treatment is that your therapist can adjust the settings to allow is little or more downtime as you require. The more aggressive treatments can produce a redness to the skin, similar to the appearance of a light sunburn, that may last 2-5 days. This will be thoroughly discussed in your complimentary consultation. The treatment takes 45 minutes.